Foundation
Pontificia Universidad Católica del Perú (PUCP) was established in 1917 with two schools, Arts and Jurisprudence. Its first president was Rev. Father Jorge Dintilhac SS.CC. The Peruvian government acknowledged PUCP officially through Supreme Decree on March 24th, 1917.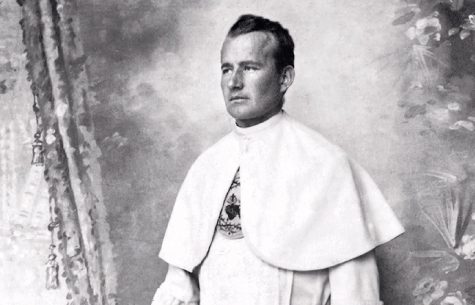 History of the foundation of Pontificia Universidad Católica del Perú
25th anniversary
On September 30th, 1942, Pope Pius XII conferred our university the title of Pontifical. This distinction acknowledged PUCP's remarkable development in its first quarter century of existence.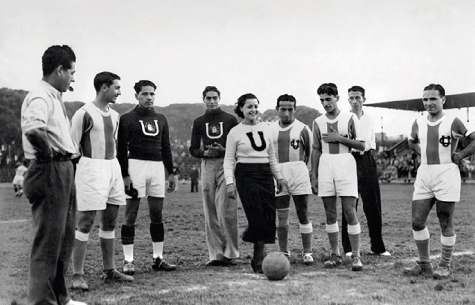 25th anniversary celebration in 1942.
90th anniversary
In 2007, PUCP celebrated its 90th anniversary. To mark this milestone, we renewed our commitment for an education based on values and quality. In order to celebrate our anniversary, we launched the motto: "Bienvenidos a todos" (Welcome you all) and organized the event "Casa Abierta" (Open House) gathering 30 thousand attendees. Our university commemorated 90 years of existence as an institution known for respecting its traditions and for being able to adapt to modern times.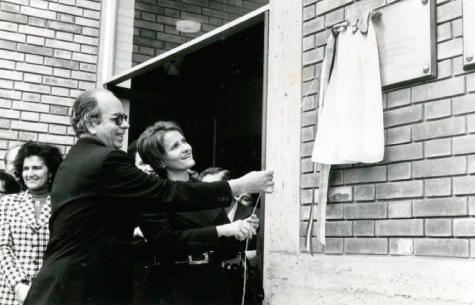 Mapping en el edificio McGreggor durante la celebración de Casa Abierta 2012 por los 95 años
A hundred-year-old University
Pontificia Universidad Católica del Perú reaches its centenary being the leading private university in the country, ranked 21 in Latin America and one of the best 500 universities in the world, according to the QS World University Rankings 2016-2017. This is a recognition of the quality of its teaching, research works, publications, social responsibility, contribution to culture and undeniable academic and institutional leadership, which is possible thanks to the continuous effort of all its university community.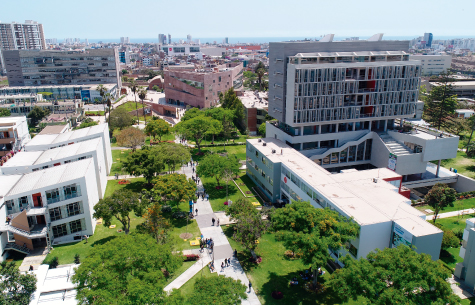 Aerial View of the University Campus.